(INADVANCE) Patient-centred pathways of early palliative care, supportive ecosystems and appraisal standard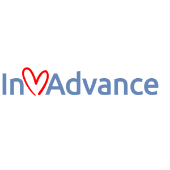 InAdvance project proposes a new model of palliative care based on early integration and personalised pathways addressed specifically to older people with complex chronic conditions. The resulting interventions from InAdvance must be sustainable over time and replicable in different cultural contexts and in different healthcare paths. At the same time the project aims to address the major European concern in reducing the socio-economic impact of chronic diseases.
The INADVANCE consortium brings together leading interdisciplinary academic, clinical and technological partners from EU organizations actively responding challenges from health and social care systems and policy-makers in the field.
The aim of INADVANCE is to improve the benefit of PC through the design of effective, replicable and cost-effective early palliative care interventions centred-on and oriented-by the patients
More detailed information