(EUCAN-Connect) A federated FAIR platform enabling large-scale analysis of high-value cohort data connecting Europe and Canada in personalized health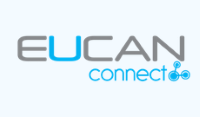 EUCAN-Connect will enable large-scale integrated cohort data analysis for personalized and preventive healthcare across EU and Canada. This will be based on an open, scalable data platform for cohorts, researchers and networks, incorporating FAIR principles (Findable, Accessible, Interoperable, Reusable) for optimal reuse of existing data, and building on maturing federated technologies, with sensitive data kept locally and only results being shared and integrated, in line with key ELSI and governance guidelines. Widespread uptake will be promoted via beyond state-of-the-art research in close collaboration with leading cohort networks, focused on early-life origins of cardio-metabolic, developmental, musculoskeletal and respiratory health and disease impacting human life course.
The EUCAN-Connect platform will deliver innovative solutions for distributed, low-cost data harvesting and preservation, community uration/harmonization, privacy protection, open source bioinformatics toolbox development, and international governance.
More detailed information